Do you own a leather messenger bag yet? The guitar strap bag trend has been popular for years now and it's not going anywhere. I just got one and it's my new favorite bag! I'm so excited to share with you this best selling leather crossbody bag with interchangeable straps from Social Threads!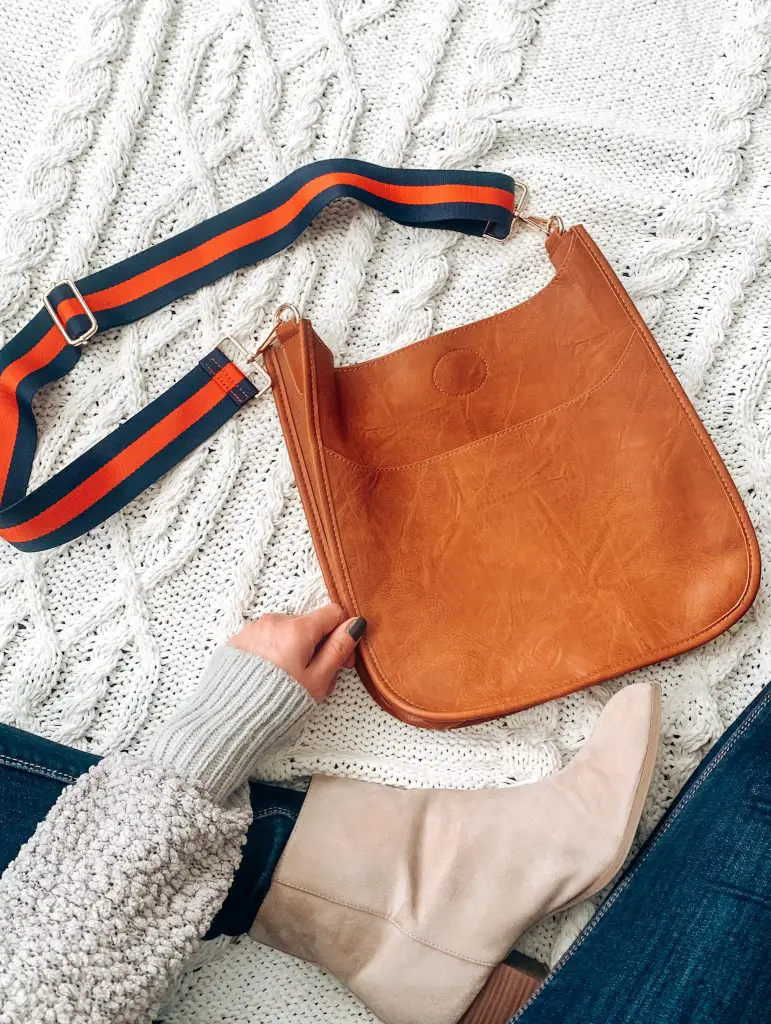 Leather Crossbody Bag With Interchangeable Straps:
I think this is the cutest trend and it's such a great way to change up the look of your bag!
This Social Threads messenger bag is so cute and best of all practical. It's one of their best sellers for good reason. It has just the right amount of room for an everyday bag. I love that I can wear this to the park with the kids because it will fit my water bottle, wallet, kids sippy, snacks, wallet, sunglasses, etc. The size is perfect as it is not too big and I have the option to wear it as a crossbody or I can shorten the straps and wear it as a regular bag.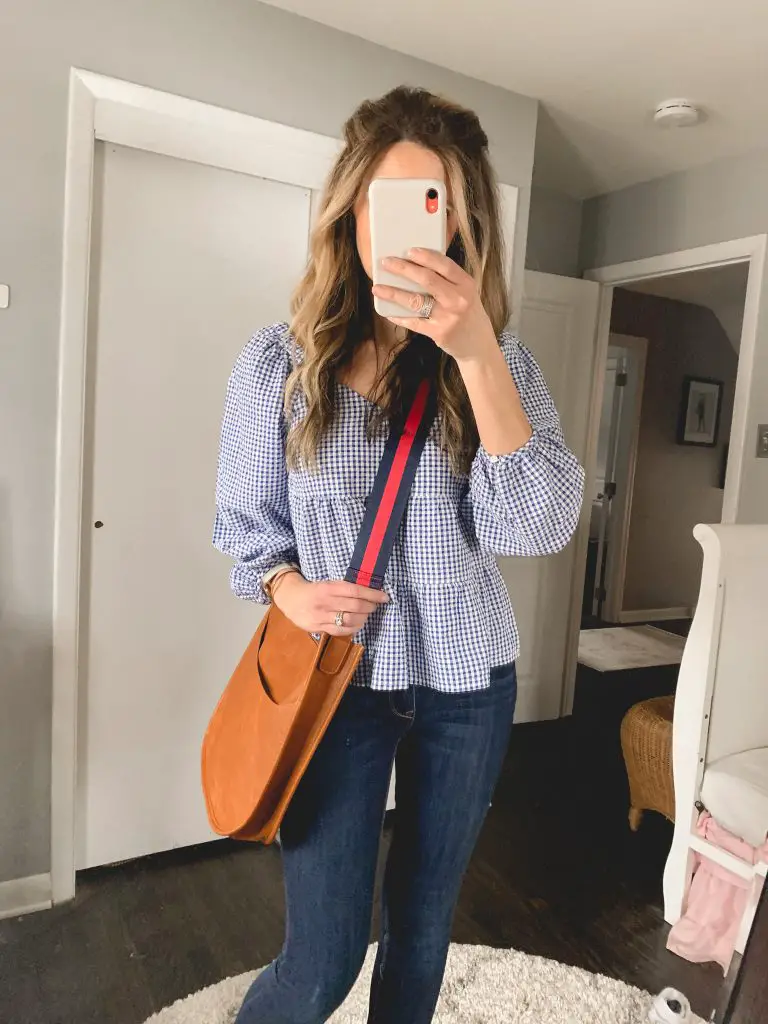 The interchangeable straps make it so fun and versatile! They have so many pretty patterns and colors to choose from. Switch up the straps based on your outfit of the day to elevate your look!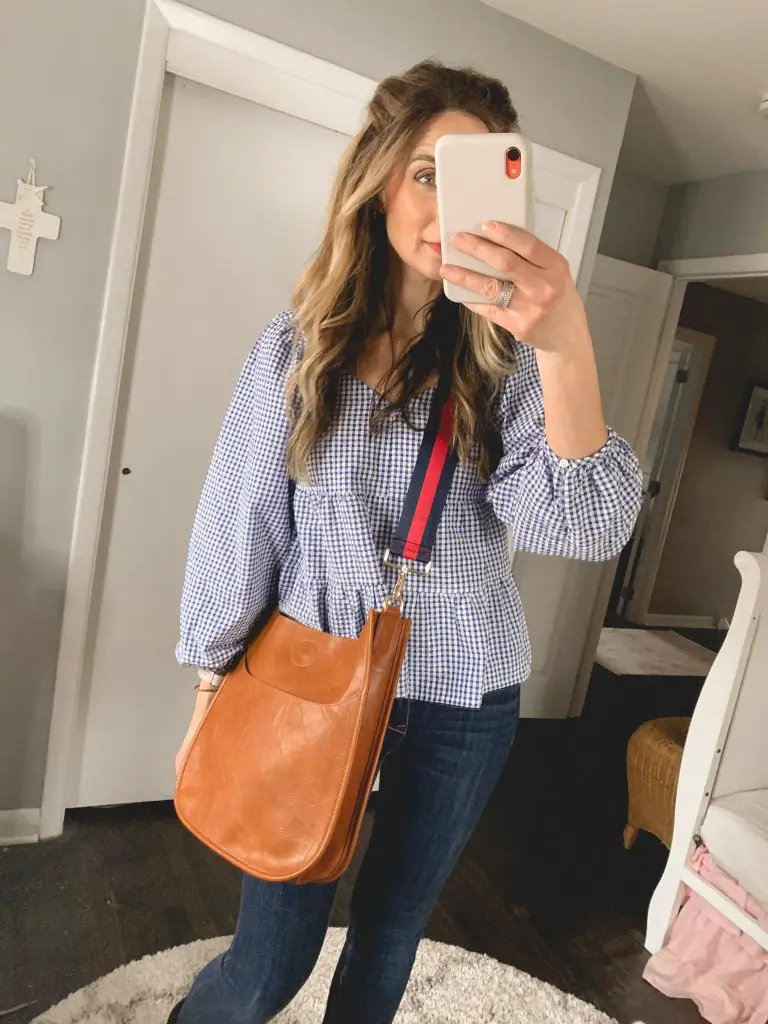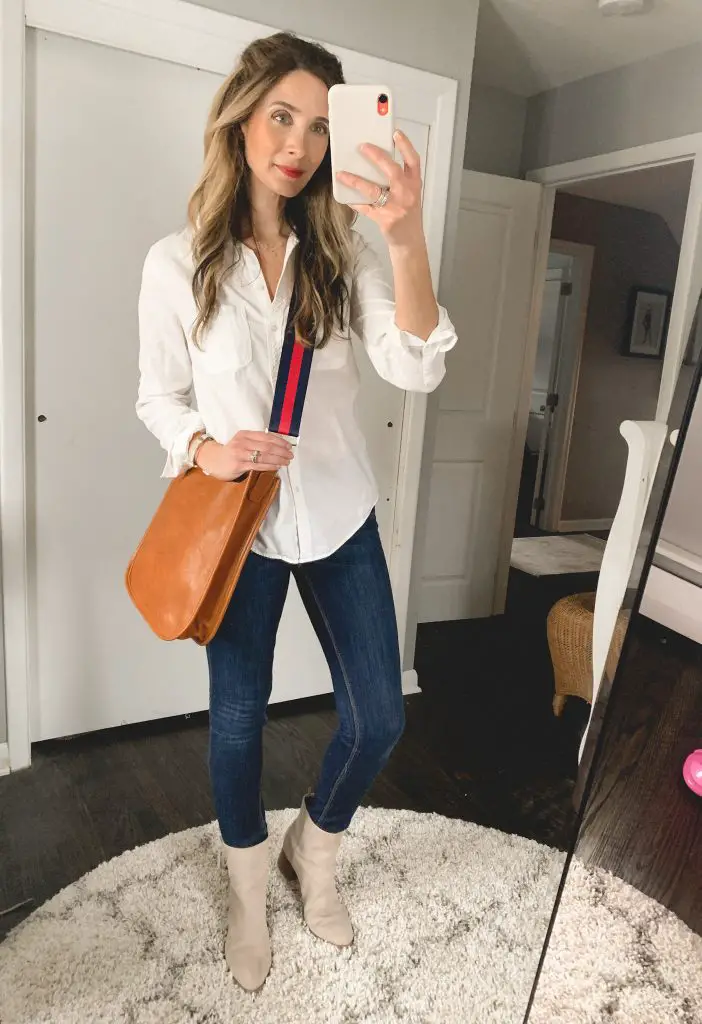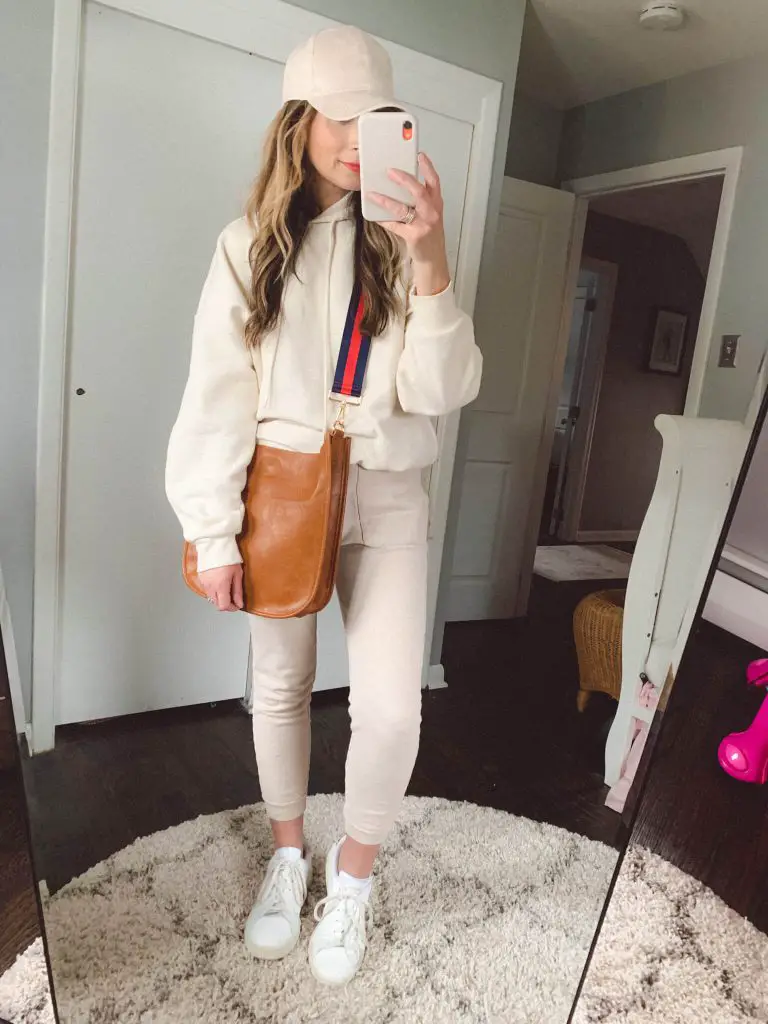 I love this navy and red striped strap for a really classic look. I have been told that it also has a Gucci look to it:)
This Camel Color Vegan Messenger bag has a magnetic snap closure and side sleeve. It does not come with a strap. You have to purchase the strap separately with this bag. There are no interior pockets, but there is an outside pocket as you can see in the pictures.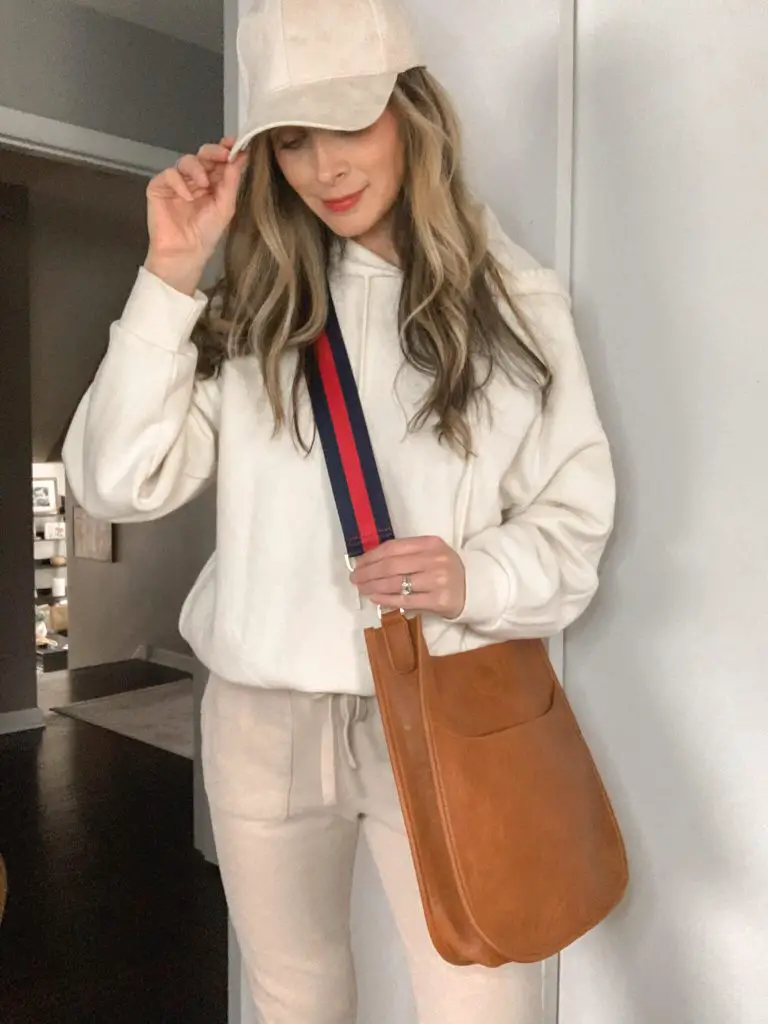 The straps can be adjusted to be 35″-54″ long
Here is the bag and strap I'm wearing:
There are so many cute straps to choose from!

In addition to this style of leather messenger bag, there is a mini vegan leather, a flap messenger bag, camera bag and more! See some of my favorites below…
NEW BAGS.
Combo Bags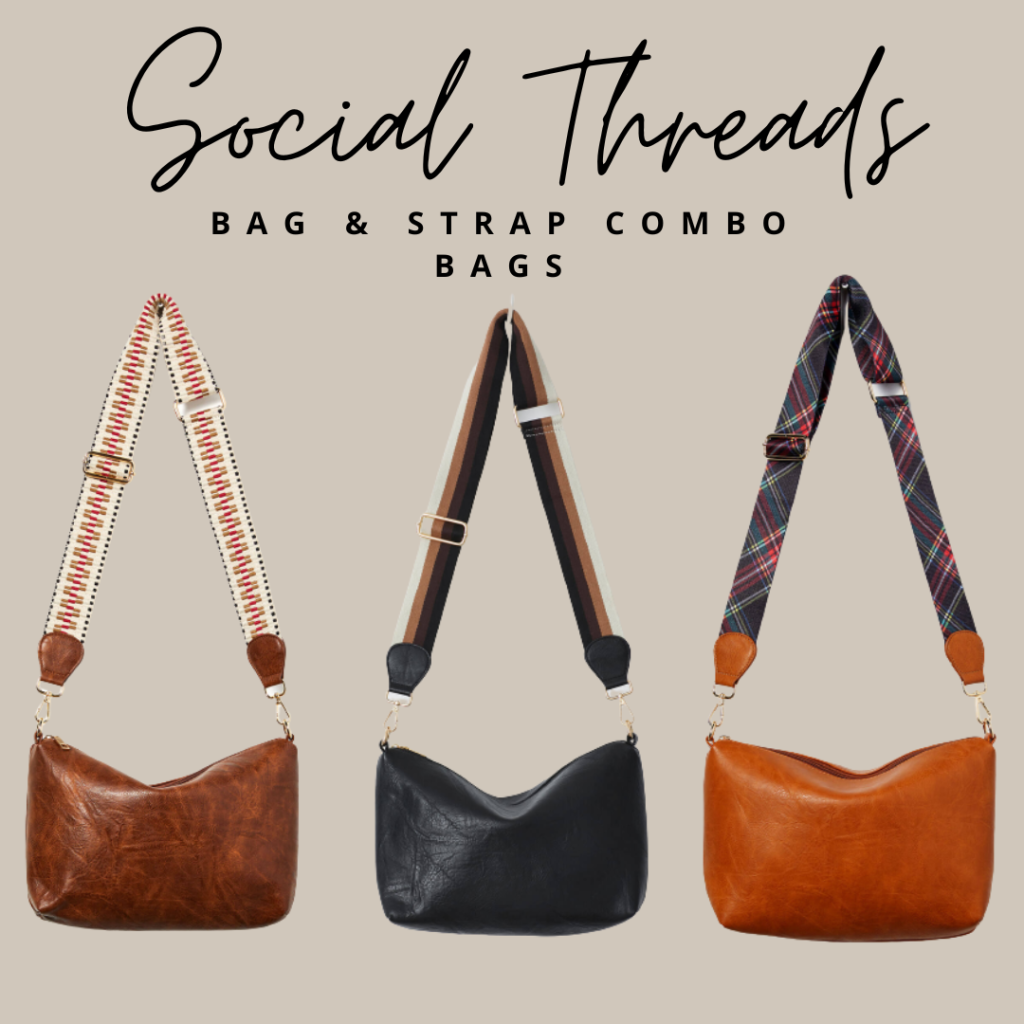 Love these combo bags! These come with the strap! You can also interchange the straps as well. This tartan plaid strap combo bag is my favorite!
Rafia Clutch Dumpling Bag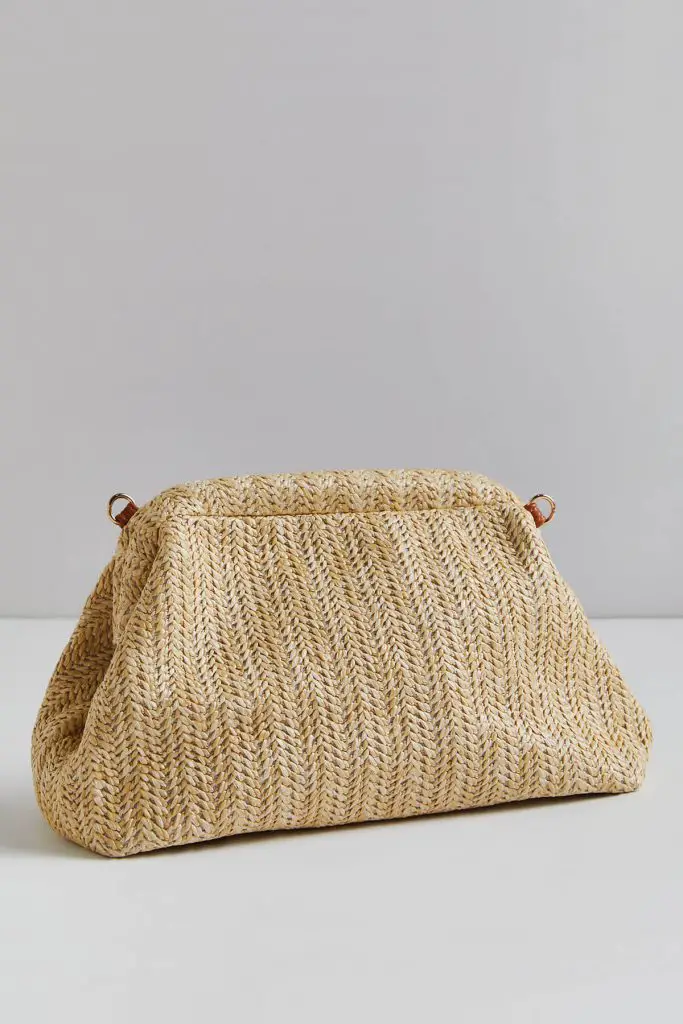 It does come with a self strap, but they also have a few adorable interchangeable straps that you can buy separately to change up the look.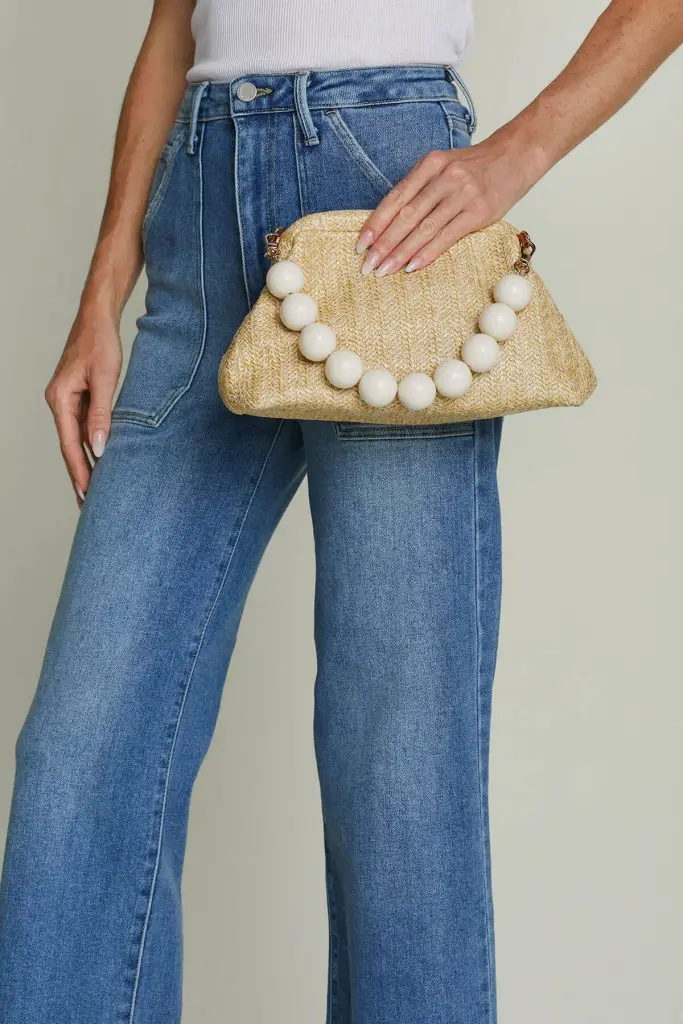 Shop Clutch and Straps Below:

Social Threads is known for its bags, but they also have clothing as well! Their clothing selection is so good and they carry Free People!! I highly recommend giving them a try if you haven't.
Their Risen Jeans are my favorite! I have a separate post on them if you haven't seen that one yet.
Click here to see my favorite Risen Jeans from Social Threads
Here are just a few clothing pieces from their store that I love right now……Click the arrows to scroll through!

Thanks for visiting!! You can find me on Instagram and sign up for my newsletter so you don't miss anything!
Have a great day!
Nicole